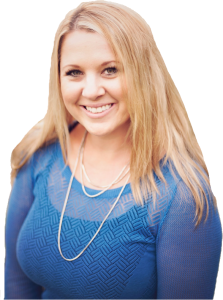 My list of books is ever growing!

Currently released:
Incidental Fate Series
Romanoverse Series

Writing:
Romanoverse Heirs
Stay up to date!
Get news on current books, future books, deals, and special promotions!
Join my newsletter by entering your email below.
Incidental Fate Series: 6 Books
The story that started it all!
The Incidental Fate series introduces Gavin & Sadie. Their love story spans 6 books and introduces you to the Romano Family.
You can find the books as e-book and paperback, as well as signed copies on Author Summer Leigh's Etsy shop (Opening February 5, 2023).
Sadie moved to San Diego to stay close to her college bound son. Gavin was a senior at said college. She wanted to keep Gavin a secret. He wanted to keep her forever.
One kiss, one spark, and Sadie knew Gavin was trouble.One kiss, one spark, and Gavin knew Sadie was more than a night, more than a kiss.
Gavin Romano was the youngest of five, his siblings all a decade older. Age meant nothing to him, other than an inconvenience, but it meant everything to Sadie, especially when the man who made her heart race was in his 20's, while she was in her 30's.
But on that night, she couldn't stop. Her back was against the wall, Gavin towered in front of her, his body encroached, his lips lowered, and that first kiss created a need neither could run from. One kiss led to one night-which was all it ever could be because while their age made Sadie think twice, it was Gavin being a senior at the same university as her freshman son that made her slam to a stop.
Only while she put on the brakes, Gavin went full steam ahead. He knew Sadie was more than a crush, more than a night, more than a kiss-he just had to convince her of that.
Romanoverse Series: 8 Books
Meet the Romano Family!
*New book covers in the works*
Luca, Sofia, Stefano, and Giorgia Romano each have their own book(s). From steamy rom-com to sexy dramedies.
LUCA: a 3-book series.
A brash, obnoxious, heartless CEO meets the woman who will make him feel again.
SOFIA: a 2-book series. Sexy contemporary romance.
Sofia Romano, eldest sister of the tight-knit Romano family, was one to be envied. And she was perfectly content, until now.
She has a chance encounter with her brother's new neighbor, and Sofia does the unthinkable and cheats, only to realize how cheated out of love she'd been.
STEFANO: a 2-book series. Steamy dramedy.
Stefano Romano had kept his secrets on lockdown for as long as he could remember. There was a time, a decade ago, when he thought his truth would set him free; instead, it shackled him to ten years of guilt, forcing him deeper into a life only half lived.
And he was doing just fine, until a man stepped in front of him and stole his breath away. Mark was the first smile he'd ever noticed, the first hands he'd ever wanted to touch, the first eyes he couldn't stop staring into—the first crack in the glass box he'd been trapped inside.
Stefano embarks on a journey, one with no road map, one filled with highs and lows, and one that will hopefully lead him to a full heart.
GIORGIA: For now a single book.Grumpy meets sunshine steamy romantic dramedy.
A dark knight, a knight in shining armor and a modern day princess swept off her feet. That is until the self-proclaimed king of New York shattered it all.
Giorgia Romano lived a protected, rather overprotected life. She's been guarded by her brothers for as long as she can remember, and any and all threats were eliminated, including love. But Giorgia's no longer the sorellina that Luca and Stefano see her as. She's found a love worth fighting for and in the process finds herself.
Gavin's Version
Relive Incidental Fate Book 1 through Gavin's eyes.
Gavin Romano left New York to escape the painful memories that never stopped haunting him.
He transferred to a college in San Diego, hoping the sun would drive out the darkness, that he'd find peace in a new city, alone, without his family, without the memories.
Graduation loomed, his two years away from home had come and gone, and his time to reclaim his throne back in New York was closing in.
Only then Gavin met Sadie. Intrigue turned to infatuation to instant love. One smile, one laugh, one touch and the life he knew would never be the same. But while he chased; she ran.
This is Gavin's account of Incidental Fate Book 1.
GAVIN is set to be a series.
Romanoverse Heirs: 2 Books + More TBA
The next generation.
Nora Romano's books come out February 2023.
Nora Romano, daughter of Gavin & Sadie, is 21, a senior in college living in the New York with the rest of the Romano family, and is about to meet the guy that will soon become public enemy #1.
There's a first time for everything… including falling in love. But perhaps this fairytale isn't all it seems
Vinny, Bastien, Matteo, Eleamina, & Biance have planned books.