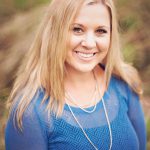 Summer Leigh is a romance author currently finishing her debut series, Incidental Cougar and it's spin-off Romanoverse™ series.
Summer Leigh on GoodReads
Summer Leigh on Amazon
Summer Leigh on Wattpad
Summer Leigh on Instagram
Summer Leigh on Twitter
Find Incidental Cougar on Instagram!
Romanoverse on Instagram and Twitter!
She has two books slated for Amazon's Kindle Unlimited Program in 2020.
Visit: IncidentalCougar.com for more info and upcoming announcements.