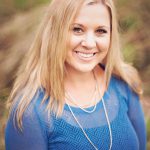 Summer Leigh is a romance author currently finishing her debut series, Incidental Cougar® and it's spin-off Romanoverse® series.
Summer Leigh on Amazon
Summer Leigh on Wattpad
Summer Leigh on Instagram

Find Incidental Cougar® on Instagram!
Romanoverse® on Instagram and Twitter!
She has two books slated for Amazon's Kindle Unlimited Program in 2021.
Visit: IncidentalCougar.com for more info and upcoming announcements.